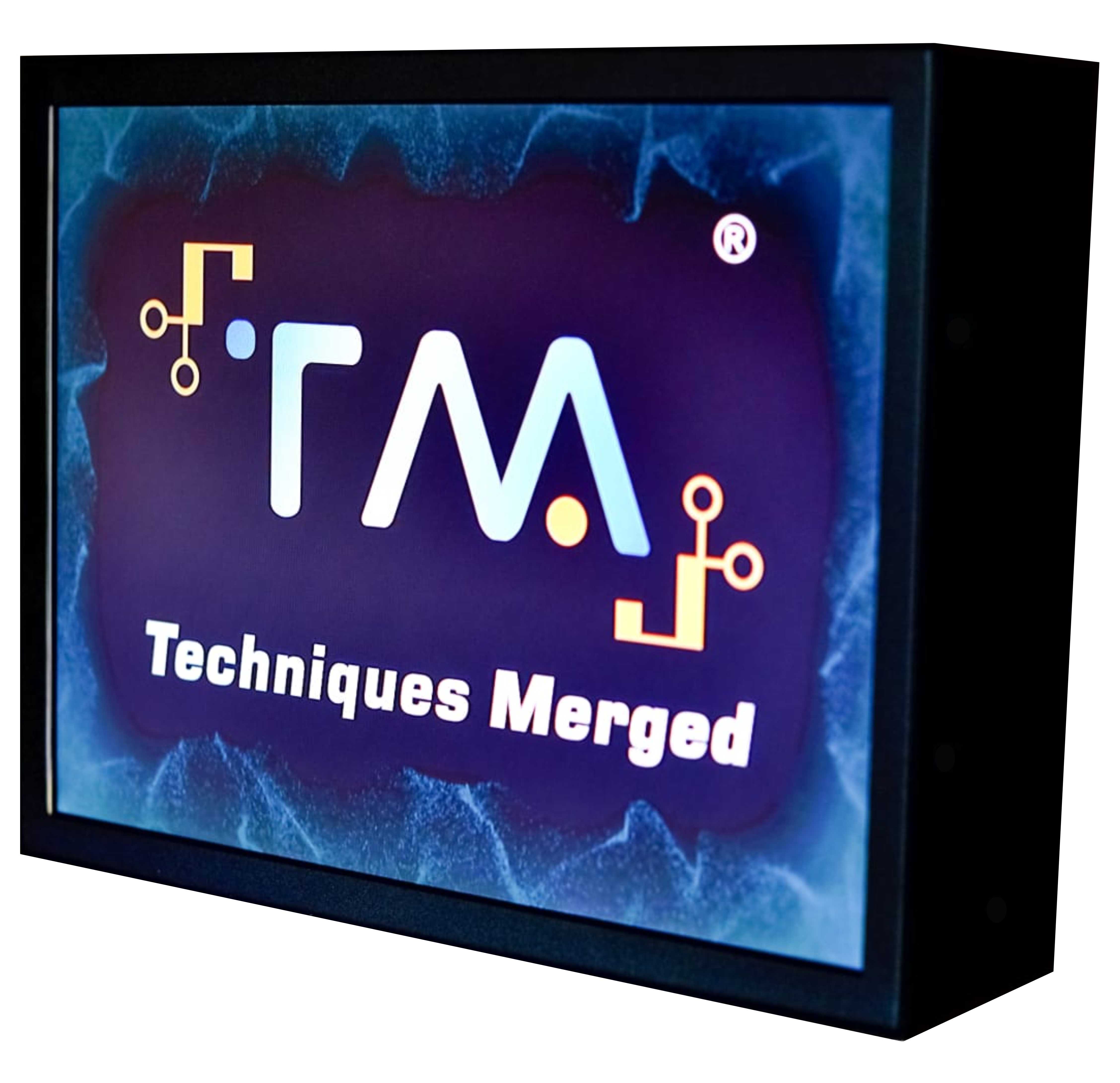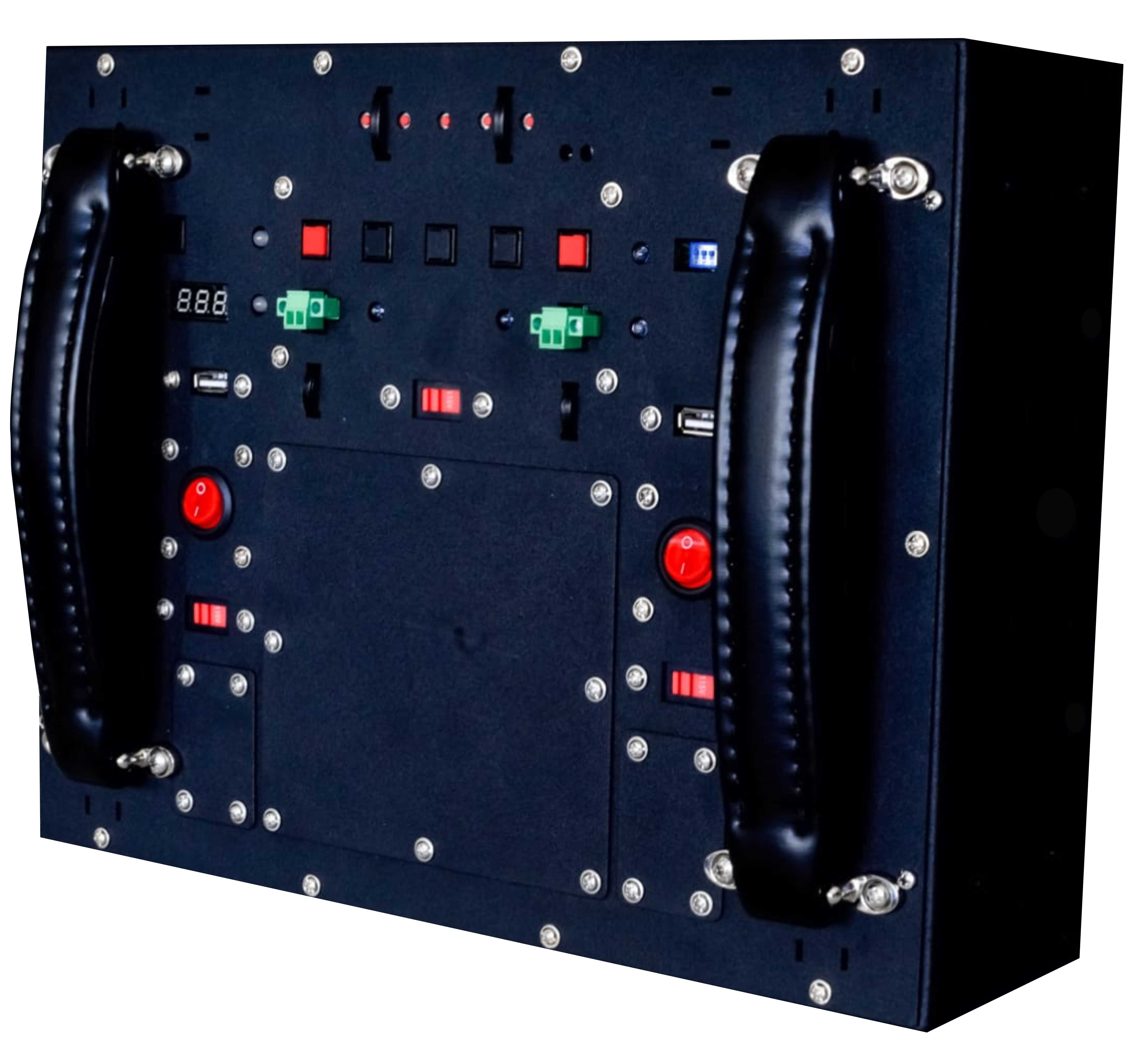 Techniques Merged - ViewBicks 3.3
Handheld Wireless Synchronous Video Displays
The ViewBicks 3.3 system consists of the synchronous playback control of multiple battery powered handheld video displays by virtue of wireless control
With its wide viewing angle, long lasting battery, rugged enclosure and wide choice of video file formats, the ViewBicks 3.3 system is most suitable for on stage shows and performances both in pitch darkness as well as in bright light
Being a totally indigenous design and development, the ViewBicks 3.3 system facilitates a hassle free upgradability, serviceability and repairability
Manufactured using highly reliable industrial grade components, the complete ViewBicks 3.3 system has been engineered to provide a long term operability as well as reliability
Clientele for the ViewBicks 3.3 system would include event & show organizers, choreographers, dancers, entertainers, movie makers, etc.

ViewBicks 3.3 - Handheld Wireless Synchronous Video Displays - Brochure
Key Features
Display
· 15 inch, 4:3 aspect ratio, 1024x768 pixel, narrow bezel LCD display with a 140 degree wide viewing angle
Enclosure
· Rugged and reasonably light weight mild steel enclosure fitted with comfortable and firm grip detachable handles
Battery
· Rechargeable long lasting lithium-ion battery
· Built-in digital display for the continuous monitoring of the battery voltage
· Inline fuse and battery management system circuit for the protection against excessive charge and discharge currents
Playback
· Synchronous playback control of multiple displays at a time by virtue of remote wireless control
· Provision for optional manual playback control by using switches provided on the back panel of the enclosure
· Supports .avi, .mov, .mkv and .mp4 video file formats
Interfaces
· USB drive interface for loading of video files
· Built-in 2.0 channel speakers for audio output
· Provision for switch panel controlled or remote controlled setup of the LCD display
· Multiple activity, status and error indicating LEDs and Buzzers
· Provision for optional connection to and from external HDMI interfaces
· 2 nos. switch controlled supply connectors for the provision of output power to external devices like LED strips, EL inverters, etc.
Software
· Single panel user friendly interface with multiple shortcut keys and drop-down menus
· WAV audio file format support with track duration of up to 15 mins.
· Full playback control including selection of the playback start position
· Serial comm. port support for connection to the wireless transmitter
· Windows XP, Windows Vista, Windows 7 and Windows 10 compatible
Dimensions
· 330 x 256 x 96 mm. / 13 x 10.1 x 3.8 inches ( handles excluded )
Weight
· 4.2 Kgs. ( handles included )

ViewBicks 3.3 - Handheld Wireless Synchronous Video Displays - Brochure